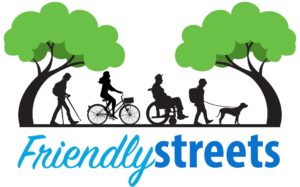 Position: Project Manager – Friendly Streets Initiative Location: Hamilton, ON
Organization: Cycle Hamilton
Status: Full-time – Contract
Start Date: As soon as possible
Apply by: June 3rd, 2019 at 5:00 pm EST Rate of Pay: $23/hour
Cycle Hamilton is excited to announce we are accepting applications for the position of Project Manager!
Project Description:
Friendly Streets Hamilton is an initiative of Cycle Hamilton and Environment Hamilton that launched in 2017 and works to develop vibrant neighbourhood streets that are more friendly for walking and biking.
We engage residents of all backgrounds, abilities and age groups in assessing current challenges and barriers to active transportation and re-imagining neighbourhood streets as places that are enjoyable for walking and biking. The project aligns outcomes and recommendations with municipal transportation planning processes in order to influence the design of neighbourhood streets to best serve community members. Outcomes include specific community-derived recommendations to bring to the attention of the City of Hamilton. The Project Manager will report to the co-Chairs of Cycle Hamilton, as well as to the Executive Director of Environment Hamilton.
Duties include:
– Work in close collaboration with an Environment Hamilton staff member to implement the project in various neighbourhoods and produce a summary report of findings and recommendations
– Develop and maintain relationships with community members and key stakeholders, such as Neighbourhood Associations, City of Hamilton staff, Hamilton Health Sciences staff, Ward Councilors, Non-profit Organizations, BIA's, businesses and residents
– Assist in the implementation of street-level surveys, interviews, traffic counts, air quality audits and other means of data collection
– Attend community events such as festivals and neighbourhood association meetings to connect with residents and engage them in conversations about safe streets
-Host regular "Friendly Streets Working group" meetings in each neighbourhood
– Promote social justice by supporting residents' access to safe and affordable forms of transportation
– Maintain an active social media presence to both disseminate information and awareness of project and invite users to participate online
– Utilize creative engagement strategies to connect with varying stakeholders within the target area
– Maintain organized documentation of engagement throughout the project
– Write content for the website/blog
– Conduct research on community building and active transportation best practices to regularly update the Friendly Streets Toolkit
– Assist with the evaluation of the implementation of infrastructure changes in the project area – Promote a culture of inclusivity and positivity while supporting the establishment of safe, vibrant and active streets
Skills and Qualifications:
Skills and experience in community-based research, engagement and outreach
Strong interpersonal skills with the ability to build relationships and work with variousstakeholders including institutions, community groups, residents, city councilors and staff
Ability to take initiative, work with minimal supervision, as well as collaborate effectivelyin team settings
Knowledge of urban sustainable transportation research and practices
Confidence speaking in public, either via presentations or informally with residents andother interested parties
Creativity and passion with a particular interest in sustainable urban mobility and someknowledge/comfort in the world of bicycling infrastructure and practice
Strong written, verbal and visual communication skills
Knowledge of Hamilton neighbourhoods an asset
To Apply:Please forward your resume and cover letter in PDF format to chair@cyclehamont.ca by 5pm Monday, June 3rd