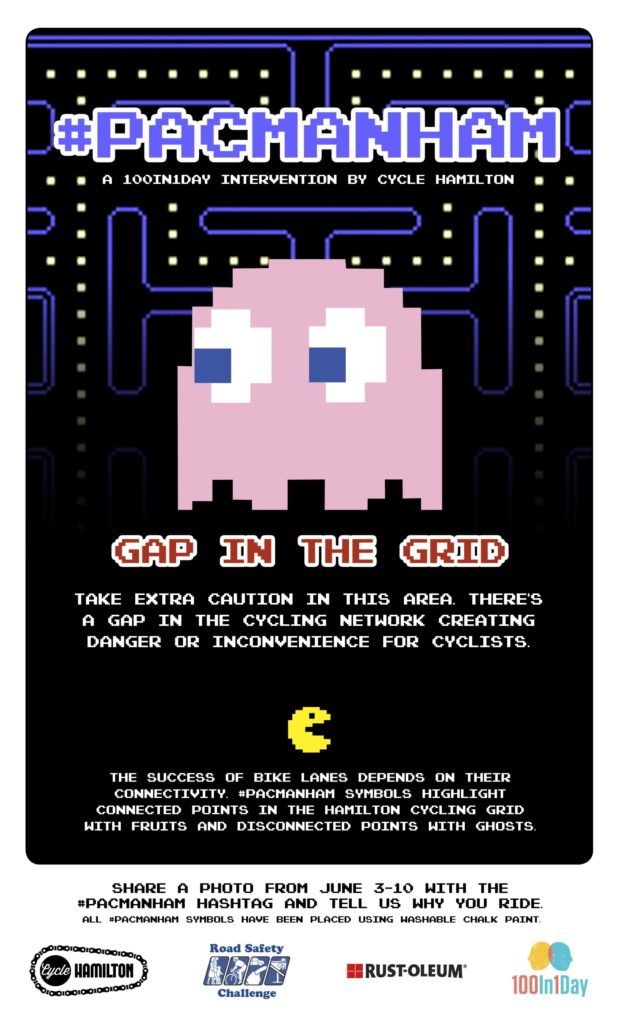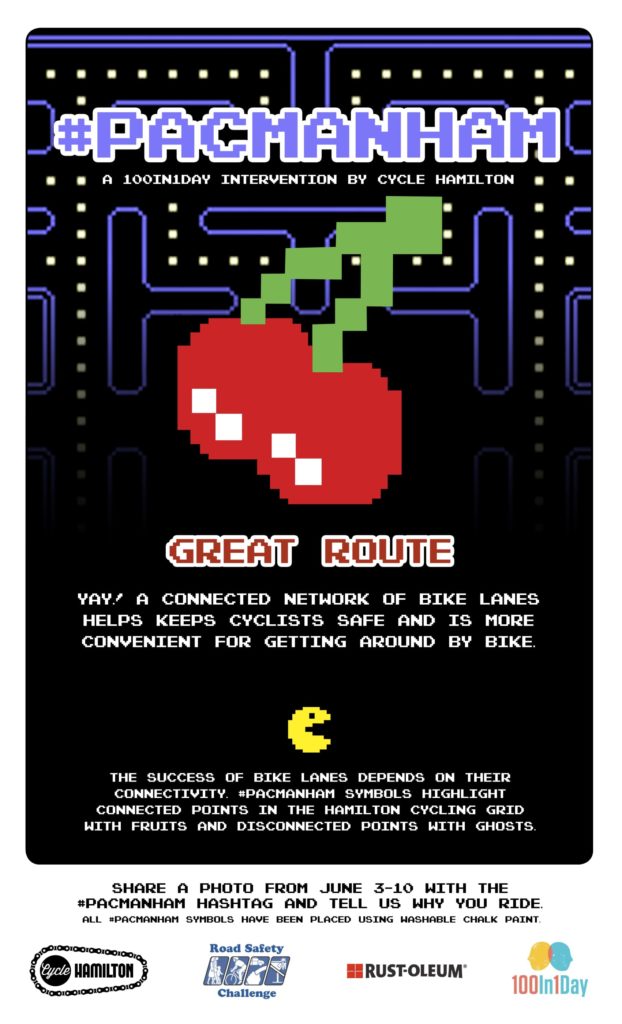 Announcing #PacManHam, our sequel to 2015's #HammerKart for 100In1Day Hamilton 2017!
WHY: Bike lanes work best when they're part of a fully connected grid network for maximum safety and convenience. A recent study out of Seville, Spin showed that the number of bike lanes in a city correlated to numbers of riders, but the connectedness of those lanes correlated to the safety of those riders. Hamilton has some great bike lanes and trails, but the connections are really lacking. #PacManHam calls attention to those gaps to emphasize the need for a connected network of lanes and to alert cyclists for the heightened danger of riding in a infrastructure gap.
HOW: We used an interactive map to ask local cyclists where they thought the biggest gaps in Hamilton's disconnected bike lane network were and selected our top picks for decorating. We stuck to an area of the lower city bounded by Dundurn, York/Cannon, and Wentworth to maximize our resources but we do acknowledge that infrastructure gaps are a citywide problem.
Thanks to the Ministry of Transportation Ontario's Road Safety Challenge and Rustoleum, we got temporary chalk spray paint, stencilling materials, and other supplies such as safety vests. We sent teams out cycling to our different highlighted areas on the night of June 1st to paint our decorations. When you're in a bike lane enjoy some fruit or power pellets, but when you're in a gap watch out for those ghosts!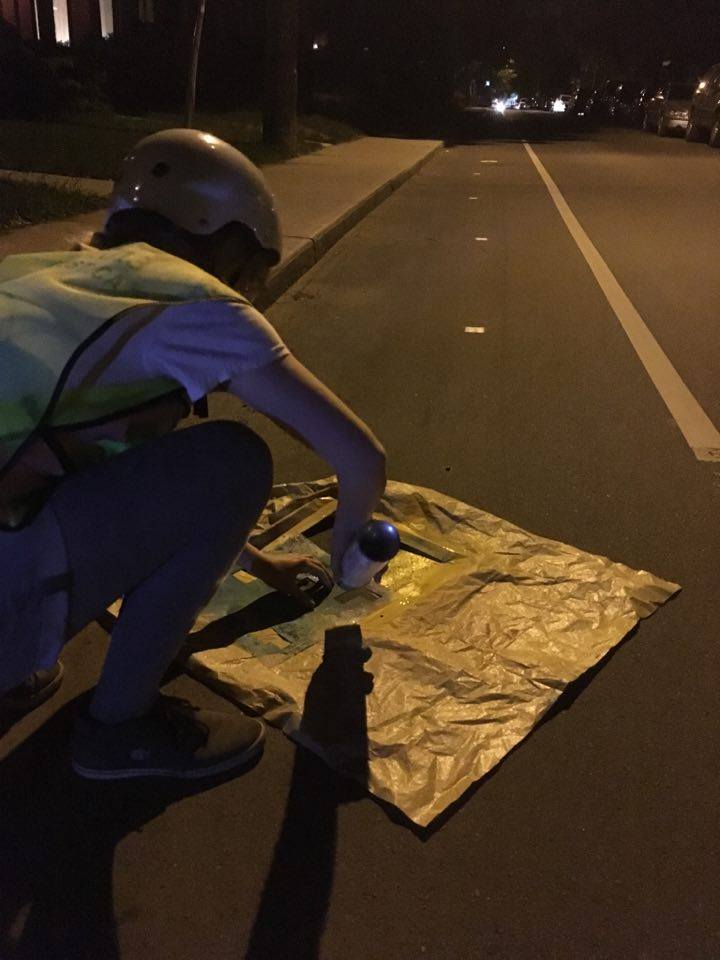 WHAT'S NEXT: On June 3 for the 100in1Day Festival, keep an eye out for real-life PacMan and Ghost cyclists riding around! Also, we have a photo contest going! Post pictures of the #PacManHam symbols on your ride and don't forget the hashtag–prizes will be given for most/best photos posted by June 10th!